The Land | 16th October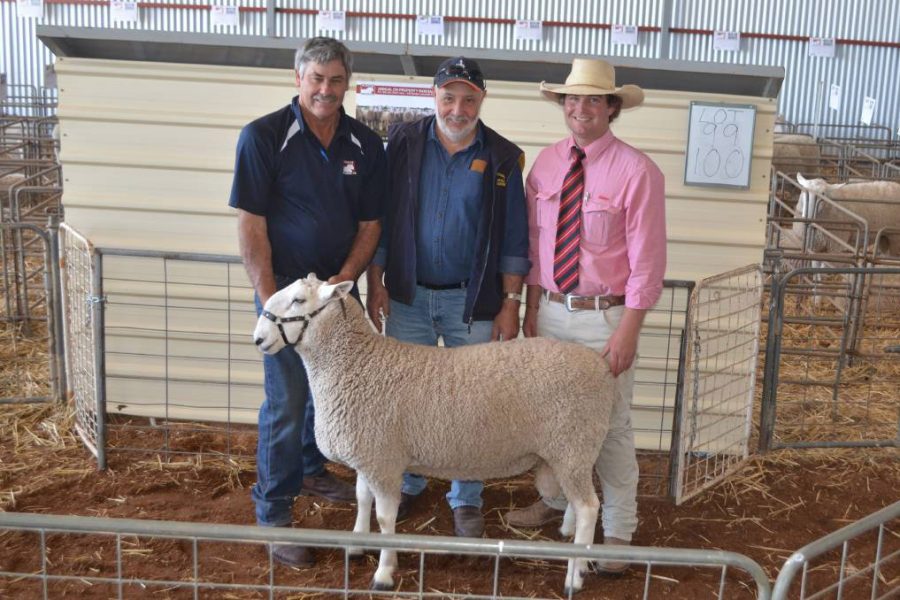 It was a very pleasing result for the Kember family to have a 100 per cent clearance for their 15th annual Gleneith Border Leicester sale at Ganmain.
Strong interstate interest in their stud rams saw a top price paid of $3400, while the 96 rams offered sold for a $1102 average.
"It shows confidence in the industry and was a credit to our sheep," co-principal Wes Kember said.
"We are extremely pleased with the results and great to see many return clients."
The top price was paid by D.L and C.A Jackson, Moyston, Victoria, for a stud sire with measurements of $uperborder$ Index of 140.8 and 10.2 PWWT.
SA stud breeder Ian Carr, Castle Camps Border Leicesters, Keith, picked up two new sires for $1800 and $1300 apiece.
"The rams have a good balance of figures and are backed up with a good carcass," he said.
"They are well balanced sheep, with good LambPlan figures and are honest sheep with terrific performance."
Local breeders of first-cross ewes and volume buyers of the rams included Andrew Cummings, Coolamon, who purchased 16 for average price $818.
Mr Cummings has been buying Gleneith rams for the past ten years and joins them to station-bred Merino ewes purchased through the Hay saleyards.
At the recent first-cross ewe sale held in Narrandera, his draft of maidens sold for $306, which was the second highest price on the day.
The sale was settled by Elders, Wagga Wagga, with Joe Wilks taking the bids.